Annual MCDO Awards Banquet
Guest Speaker: Warren Davidson, Member of the U.S. House of Representatives Ohio's 8th District
Sunday, April 2, 2017
Time: 11:30am to 1:30pm
Maria Stein American Legion
The Annual MCDO Awards Banquet has been scheduled for Sunday, April 2nd, 2017 from 11:30am to 1:30pm at the Maria Stein American Legion. The Guest Speaker is Warren Davidson, Member of the U.S. House of Representatives Ohio's 8th District. The Distinguished Developer Award will be awarded to Ron Hartings and Paul Albers.
Please mark your calendars!
---
The US Business Executive, a National Business Journal, Names Robert Winner Sons Inc. "Best of the United States Honoree" for the 2016 year edition!
The US Business Executive recognizes companies from across the country that have committed their enterprises to success, satisfied employees, and superior products and services through its annual Best of the United States awards. Robert Winner Sons Inc. is named one of the publication's 2016 Best of the United States companies due in large part to its industry contributions and the forward-thinking nature of the company.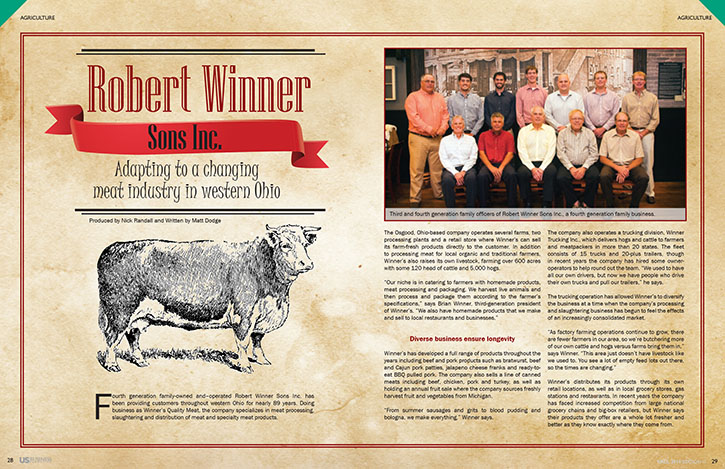 View the Full US Business Executive Journal
---
WE NEED YOUR HELP!
PLEASE SUPPORT THE WOODS CHAPEL CAMPAIGN!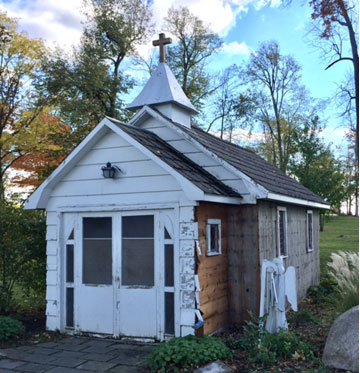 The Chapel, located in the woods adjacent to The Shrine of the Holy Relics in Maria Stein, was originally constructed as a "Sugar Shack". The Sisters used this building for pressing sugar cane and boiling down maple syrup. Later it was converted into a Chapel by adding an external cupula, and placing pews, statues and other sacred items inside.
The "Woods Chapel" is in need of repair. It needs new siding, roof repair, new exterior doors, landscaping, outside lighting, paint, statue and alter repair, and interior rejuvenation.
We are asking for donations to help with this necessary project. 100% of the proceeds will go directly to the repair of the Chapel and its contents.
If you are able to donate, please issue a check payable to "MCDO-Woods Chapel" and addressing your envelope to MCDO-Woods Chapel, PO Box 65, Maria Stein OH 45860.
Feel free to contact Linda Bergman @419-305-6138 or Tina Thobe @419-733-7950 if you have any questions or concerns.
Thank you for considering a donation to make this project possible. God Bless!
---

LEARN ABOUT THE MARION LOCAL FFA!
Click on the link below to download the Marion Local FFA brochure and learn more about the program.
---
VISIT AND LIKE OUR FACEBOOK PAGE!
Visit and like our Facebook page. You'll find great information, including:
- Updates on the St. John's Road Improvement Project
- Information about businesses expanding in the Marion Community
- Aerial photos taken of Maria Stein in 1963 by former village resident Don Gagel
- And much more!
---
MCDO MEMBERSHIP
The MCDO accepts memberships at any time during the year. Please join if you have not already done so by contacting admin@marioncommunities.com.